Gabriel Stark, inventor and designer, develops with his team unique, custom-made Truune audio systems in Eastern Slovakia that provide the ultimate experience of pure sound quality. Elegant design combines with high quality components made from sustainable materials that guarantee their longevity.
When did your relationship with electronics and loudspeakers begin?
I was drawn to electronics from a young age. I remember my grandmother had an old non-functioning radio in the garden cottage, from which I once removed the speakers and connected them to my father's amplifier. I loved taking old things apart, discovering how they worked and putting them back together again. When I was younger and I saw good speakers at someone's house, I felt sorry that I couldn't afford to buy a similar set. So one day I decided, with financial help from my parents, to make them myself.
When did you make your first speaker?
I had my first attempts in primary school. I remember in sixth grade I started keeping bees to earn money for the components. At the age of 13, I presented my first speaker at the Amavet competition and managed to take it all the way to the Expo Science International in Chile. The experience of listening to good music can be spoiled by a bad speaker. And so I started to fully devote myself to electronics and loudspeaker manufacturing. I managed to assemble my first serious loudspeaker with intelligent cooling and touch control while studying electrical engineering at high school.
You've made some interesting models during that time, but it never seemed to be enough for you.
I've always loved the uniqueness of the sounds incorporated into the music. I've realised that most of it can be spoiled by the speaker, which has the biggest impact on the sound quality.
As early as high school, I was involved in research and development, which later greatly influenced my production of speakers. I don't like to make things just to make them look a certain way. That's why I'm always looking for new ways to improve them. Every year I developed one model, where I tried to combine a subtle, clean, unaffected sound with a perfect design. In my production, every step has a purpose and every detail pushes my speakers to perfection.
This logically led to the founding of Stark Audio, which launched a custom-made wooden passive speaker for the first iPhone models. Gradually we transformed into a family business, which includes my wife Janka. She is a musician and the muse behind our Truune brand, which understands sound quality and is user-oriented. I'm the one who understands electronics in detail. Together we select the components and materials and complement each other.
As a team we have a long-standing collaboration with Janka's cousin, Jaro Čorba, who is literally a master of woods and finishes, which is reflected in all our products. Outside of the family, we also have a programmer, Martin Kočík, who is a true creator of software and epitomises versatility and flexibility.
What kind of speakers did you want to bring to people?
Above all, we wanted to produce something unique. So in the recent past, we developed premium models – the Emma and Jane speaker systems, which featured new manufacturing technologies from material bending to milling and special lacquering. Emma and Jane are advanced in terms of materials and manufacturing, and also in their shape. We have successfully presented them, among other things, at the High-End Audio World Exhibition in Munich, Germany.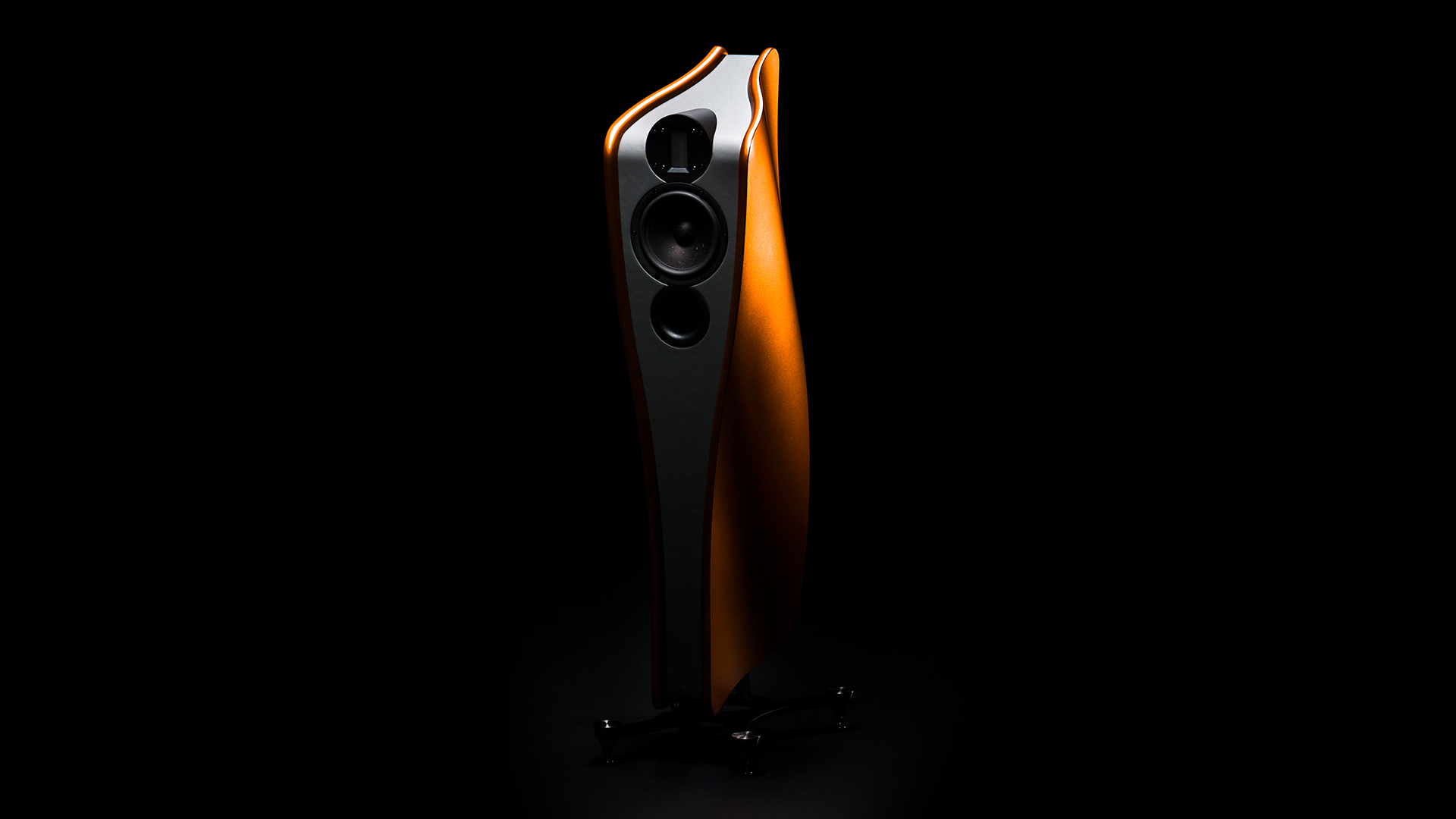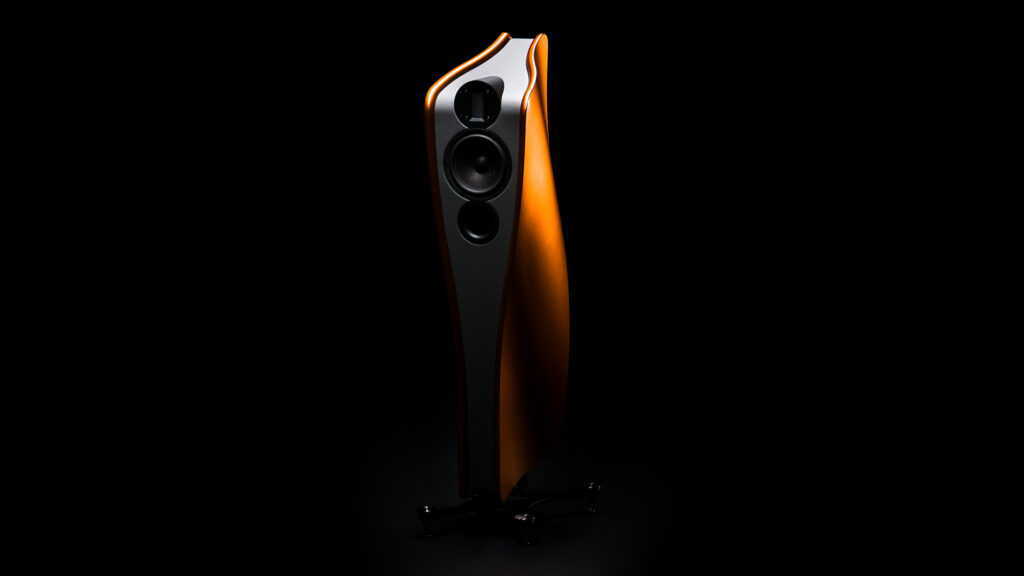 But because we also wanted to offer something smaller and more affordable, we launched our Truune Eight (8), an active loudspeaker system for smaller rooms and the Truune Eighty (80) for larger spaces, which will enchant the senses of true music lovers, audiophiles, engineers and designers. The speakers offer a combination of high quality and design that captivates and delights the human eye and ear. They can literally adapt to the owner as they learn the owner's habits. They offer the users what they use most. The speakers have input prediction, so for example, if you're connected to a TV and play music from your phone, the speaker can automatically switch to the parent pre-set input.
For us, the greatest satisfaction is when a person really enjoys our speakers, their versatility and ease-of-use, and the clear sound they produce. Audio quality is extremely important in loudspeakers. All it takes is a bad speaker and one simply turns the music off, turns it down or turns it up. When perceiving music or sound from premium quality high-end speakers, we suddenly realise that we feel comfortable with no disturbances. It's pure energy, connecting oneself with quality music.
Not only impressive sound but also design
Our brand is all about premium quality and sustainability, which is why we strive to produce long-lasting and evolutionary audio products. Thanks to our modular system, we can customise, upgrade and improve our speakers. They do not lose their value. They are made from eco-friendly materials such as solid walnut wood, eco-leather, glass and metal. What's more, almost all components are manufactured locally in Slovakia.
For Eight (8) and Eighty (80), we have opted for a timeless Bauhaus-style wood-and-leather design that combines the components into an elegant unit. Every detail helps to contribute towards the quality of the sound.
In addition, the speakers can be colour-matched to the room, with a diverse colour palette of acoustic rings protecting the unit. Few offer such colour scalability, which is also environmentally friendly. The hoop to which the fabric is attached is made of potato starch. This makes it fully compostable and, after contact with soil bacteria, it completely decomposes within half a year.
The premium models Emma and Jane are very difficult to produce, not least because of their rather crazy shape. They have an exclusive, even extravagant design. These are speakers that we produce on demand and we are also able to create unique bespoke speakers according to the individual requirements of even the most demanding client. For example, we have produced Jane speakers in black.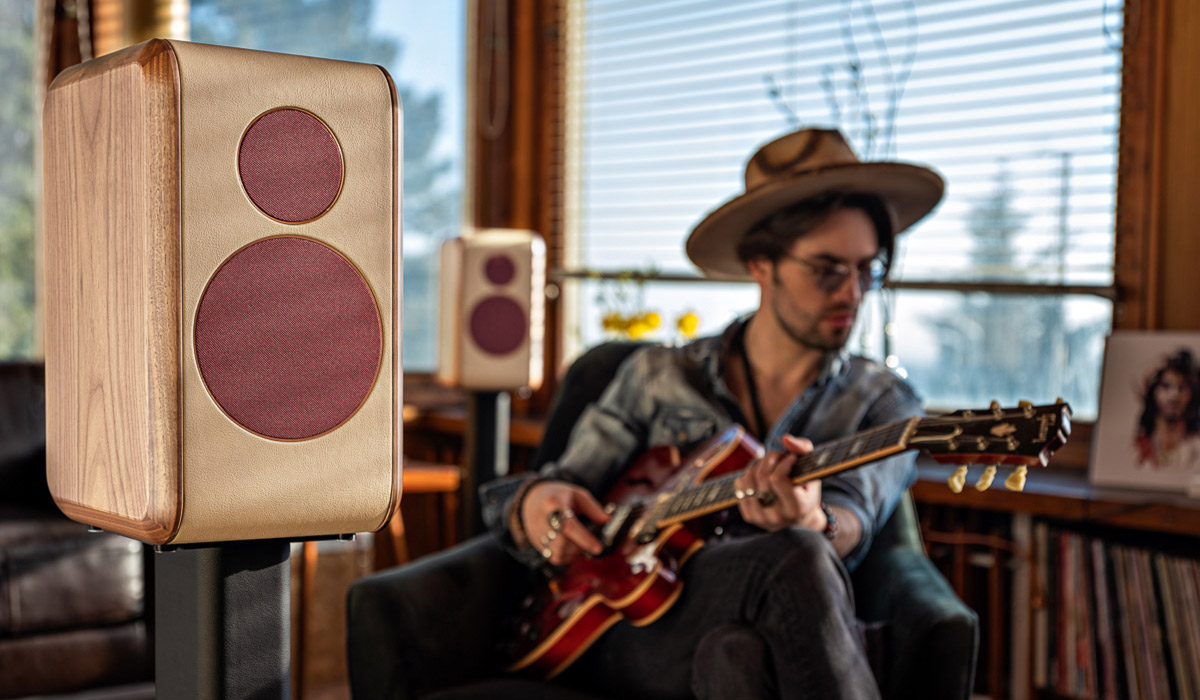 The improved acoustic fabric not only allows for modern colour combinations, but also protects sensitive parts of the speaker and preserves clarity and detail in the sound spectrum.
What makes Truune loudspeakers different from others?
Each speaker brand sounds specific in its own way, emphasizing certain tones and accentuating them. But we at Truune don't want people to listen to artificial, sometimes literally exposed specificity. We want our speakers to give them an experience of pure sound quality that is pleasing to the ears. To listen to music in its pure form as it was originally created by musicians.
Our speakers are sophisticated in every detail. They are true art. We utilize the unique SDC (Self Dumping Cabinet) technology found in all versions of Truune models offered. The ARC (Angle Reflection Cabinet) technology is used exclusively in the premium versions for the time being. This is also how we have come close to making digital sound from our speakers sound like analogue.
Whereas in other companies around 30 people are involved in the production of a single speaker, in our company a small team takes care of the development and design. Each speaker is handmade and is a masterpiece. We create minimal waste in their production. The concepts of ecology and sustainability are not just marketing phrases to us – we mean it.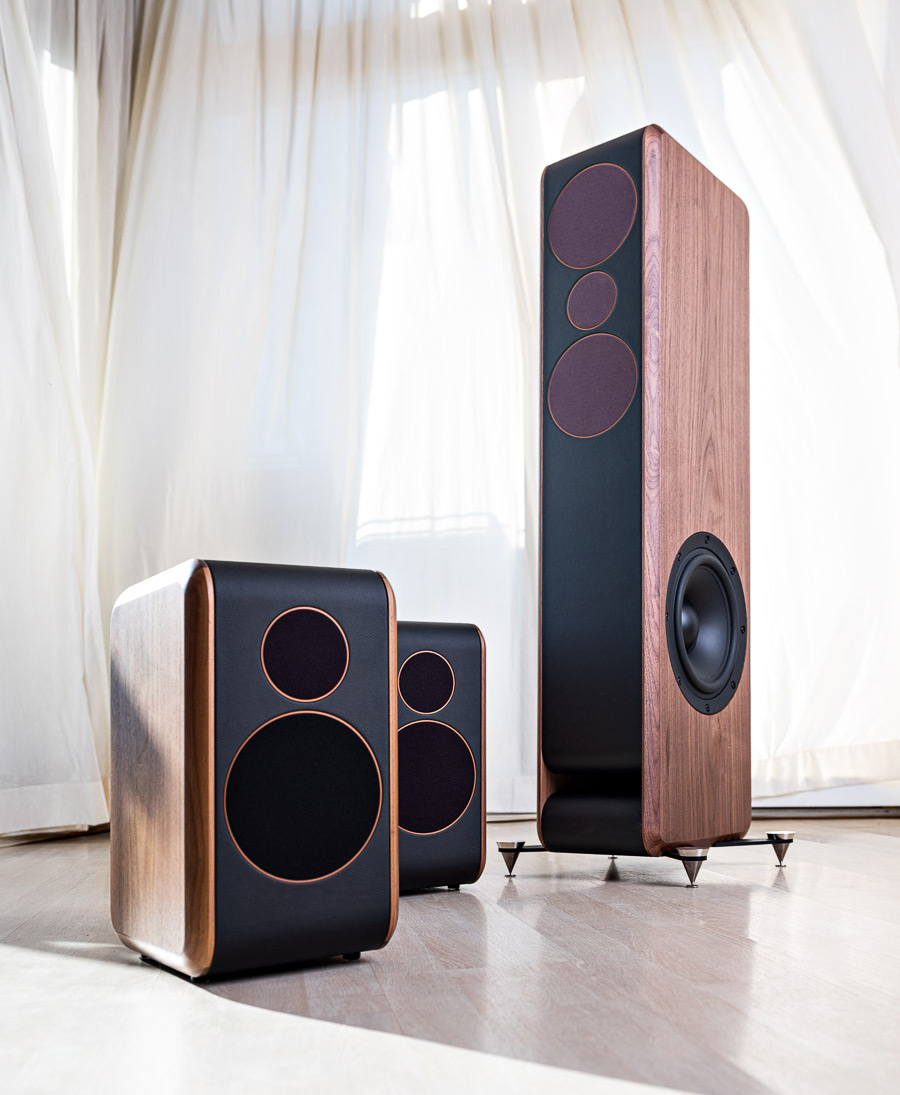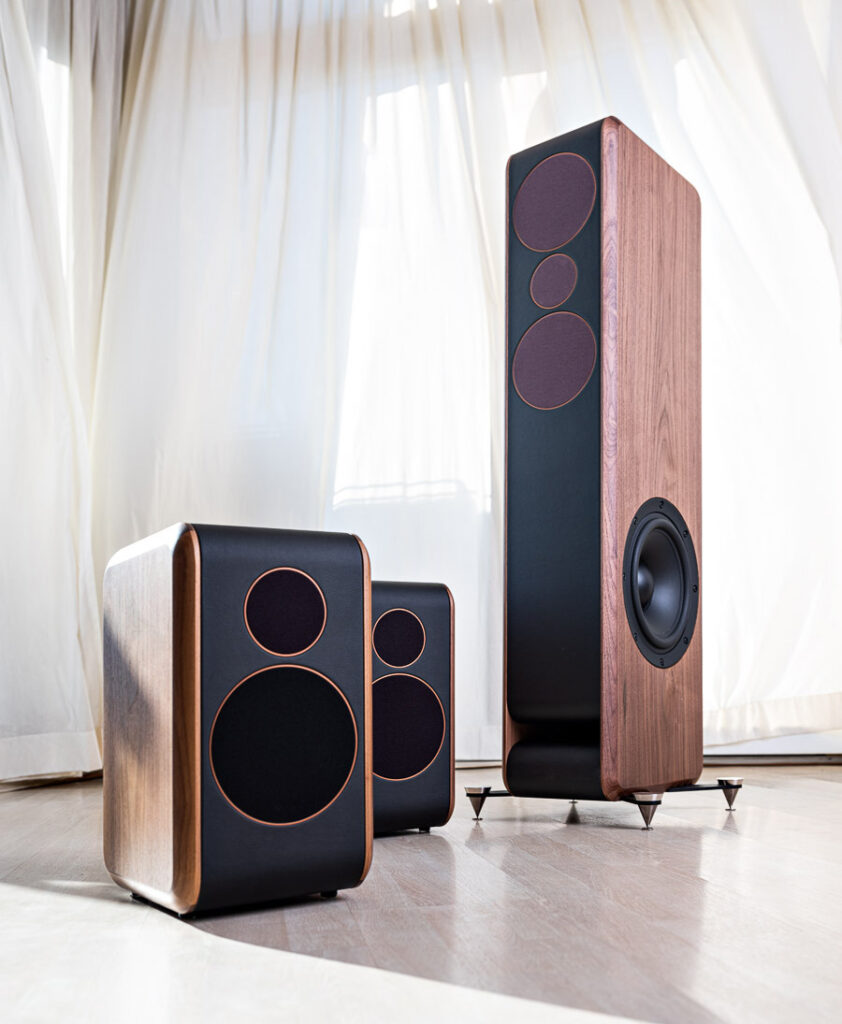 Truune speakers are eco-friendly. They are made of eco-leather, the sides consist of walnut wood, the acoustic rings are made of potato starch and have a glass touchscreen.
Your path has been clear from the start, but it certainly wasn't easy.
Our path is clearly given, even if we encounter occasional obstacles. Our philosophy is to make high quality, elegant speakers for the world that make others happy, that last for generations. We also think of the planet when we develop them, as our aim is not to invent new models over and over again.
We have been building our own brand from the beginning. We received various offers to develop speakers for established global companies during the period of building the company, but we decided to go our own way. We knew what we were getting into. We stick to our own know-how. Nowadays people frequently replace electronics, but in the case of Truune loudspeakers we do everything we can to make sure that our product doesn't lose value. On the contrary, we would like people to love it so much that it will serve for generations to come.
---